Below is a picture of The American LaFrance. This picture was taken on the day of delivery which was on Aug. 15, 1965. The following are the names of the City Council Members and some of the Firefighter's from left to right.
Ferman Yearby, Louis Skelton, Dick Hedrick, Frank Kirsten, Virgil Cane, Freddi Garmen, Hargis Gibbs.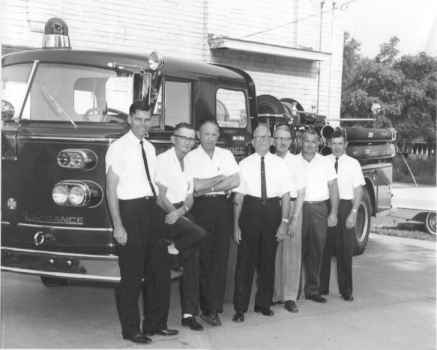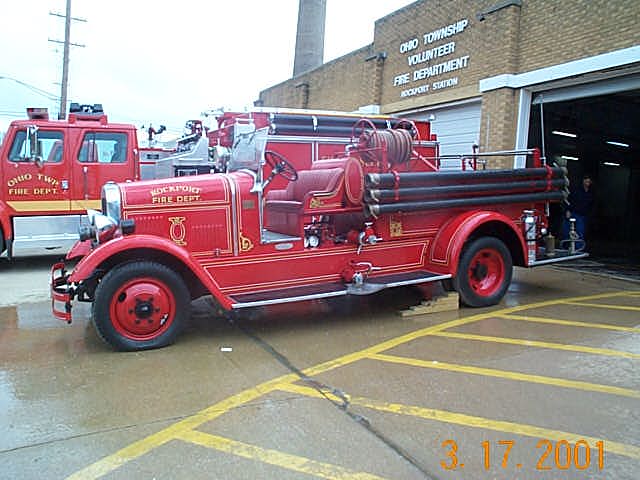 This is the 1935 Seagrave. As you can see it's still in good shape. It is at the fire station still but is not used for fire runs.
Please go to History cont. page for more info.